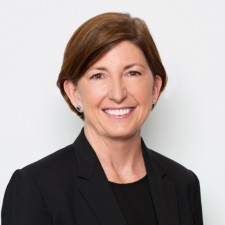 Elizabeth Buse will be the keynote speaker for the Working Capital Summit in Chicago
The working capital event will address the $14 trillion trapped in supply chains globally
Elizabeth is currently on the Boards of Directors of US Bancorp; Travelport Worldwide Limited: eNett International. Previously, she was CEO of Monitise, plc and an Executive Vice President at Visa Inc.
Elizabeth was named as one of the "Most Powerful Women in Finance" by American Banker Magazine and among the "Most Influential Women in Payments" by PaymentsSource
San Francisco, August 30, 2018 (Newswire.com) - Former CEO of Monitise, Executive Vice President at Visa, Inc. and global executive, Elizabeth Buse, has been announced as the official keynote speaker for Taulia's Working Capital Summit in Chicago on October 18.
Elizabeth has made a career out of scaling products and businesses sustainably. During her 16 years at Visa, she had product and general management responsibilities for many of the payment innovations that are taken for granted today. Under her leadership, Visa became an everyday product across credit, debit, face-to-face and online. She led the company's expansion into the 'small-ticket transaction' and had executive responsibility for large-ticket commercial payments.
Her track record of scaling sustainable innovations make her the ideal candidate to speak in Chicago. Elizabeth will deliver her view on innovation across the trade landscape, and what she thinks are the greatest challenges and opportunities.
Elizabeth says: "Organizations need to continue to innovate to stay competitive. Innovation in corporate payments and working capital is an opportunity for companies large and small. I look forward to speaking at the Working Capital Summit with like-minded people and see how they have changed and grown their businesses for the better."
The Working Capital Summit will be the only event in North America with a pure focus on working capital optimization. And with a host of senior leaders attending from Fortune 500 businesses, the event will provide financial thought-leaders with an executive audience from the world's largest businesses.
Cedric Bru, CEO of Taulia says: "Elizabeth brought many new products to the world driving convenience to consumers, growth to businesses, and platforms for others to innovate. I am excited to hear her view on how to bring innovation to business commerce."
Notes to editors:
Taulia delivers working capital solutions that make it easy for businesses to free up cash, accelerate payments, and improve supply chain health.
Since founding in 2009, we've envisioned a world where every business thrives by liberating cash. Today, our game-changing technology powers a network connecting 1.5 million businesses across 168 countries and has accelerated more than $80 billion in early payments.
Using our AI powered platform, businesses now have the option to choose when and how to pay and get paid. It sounds simple, but our painless process provides both buyers and suppliers the chance to rocket their cash - cash to fuel economic growth all over the world. It's win-win for everybody.
Source: Taulia
Share: